Chiropractic Services Available in Franklin, TN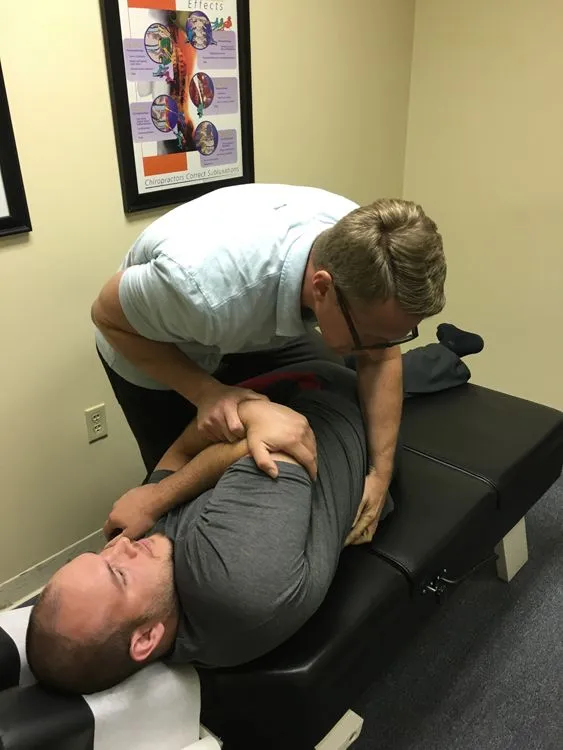 Are you suffering from chronic pain and want all-natural pain relief? Are you having difficulties healing after suffering from a sports injury or auto accident injury? Do you want to get more out of your health so you can live a more fulfilled life? If you answered yes to either of these questions, then chiropractic care in Franklin, TN is a viable solution. Reinarts Family Chiropractic offers comprehensive chiropractic services for individuals interested in holistic health care. Find out what you can look forward to when you visit our chiropractic office in Franklin, TN.
Chiropractic Care
The approach of chiropractic care is to help your body achieve its best self without the use of drugs or surgery for treatments or pain relief. Based on medically supported studies, chiropractic services are ideally suited for treating conditions related to the musculoskeletal and nervous systems. By using chiropractic methods, our Franklin chiropractic doctor can help patients who suffer from back pain, neck pain, sciatic nerve pain, headaches, and allergies.
Through chiropractic care patients can also be treated for personal injuries including sports injuries and workplace injuries. Chiropractic care, as a holistic practice, includes spinal adjustments, nutritional counseling, lifestyle advice, and corrective exercise.
Spinal Adjustments
Our chiropractor performs spinal adjustments for a few reasons. First of all, a chiropractic adjustment is used to treat back pain by realigning the vertebrae. This is beneficial for patients suffering from nerve pain, herniated discs, and upper cervical neck pain. An adjustment also increases blood flow and the circulation of healing nutrients throughout the musculoskeletal system. This helps the body heal more efficiently after an injury.
Nutritional Counseling
The lack of proper nutrition causes a number of health problems including obesity, diabetes, and high cholesterol. With proper nutritional intake, patients can overcome most of these diet-related health issues, while also boosting their energy levels and immunity. Our goal with nutritional counseling is to provide patients with dietary guidance for improving their nutrition. This is beneficial for natural weight loss or healthy weight gain, as well as for managing chronic diseases.
Physical Therapy
If you have been involved in an accident, suffered a musculoskeletal injury, or been seriously ill, then physical therapy may benefit you. We offer physical therapy at our Franklin chiropractic clinic as a way to help you regain strength and mobility. This includes the use of corrective exercises for individuals who are struggling with poor posture or spinal conditions. After conducting a comprehensive exam and consultation, we offer a personalized physical therapy program geared at your wellness goals.
Contact our Chiropractor in Franklin, TN
Here at Reinarts Family Chiropractic, we focus on personalized chiropractic treatment that best suits your current wellness goals. Contact our office at 615-538-6061 to schedule an appointment today with our chiropractor in Franklin, TN. As a new patient, you are eligible for a free consultation and chiropractic exam, as well as one free x-ray. Give us a call today to get started.